Monthly Wrap Ups!
The Books A Beautiful Book Blog Read in August 2015!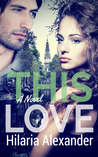 This Love by Hilaria Alexander
My rating: 5 of 5 stars
This book was simply amazing. Hilaria writing is flawless, it has so much feeling and I felt chills reading this book. I loved the self discovery, the simple yet not so simple romance in this book. I loved loved how the culture was brought into this story. It was extremely breathtaking.
Ella I absolutely loved her, she was a quiet , fascinating character. I loved her journey. I loved that she was not the typical female lead that followed the man. She first and foremost followed her dream. Even though sometime she had to be pushed she always did what was in her heart, I loved that the most about her character. She was able to let someone in and follow her heart and that was the best part of the book!
Now, freaken sexy Lou…He was too perfect for words. He was romantic, humble and talented. He is soooo SWOON worthy it is unbelievable. I loved watching these two, their journey, they fallout and their reuniting relationship. You could feel page by page how special these two were as individuals and as lovers and partners.
I hate to spoil this book, but the healing and the self discovery of this book was my favorite part. I loved every bit of this story unfold. So beautiful. This is definitely a MUST READ!!!
Buy Here —>   Link: http://amzn.com/B011EV77M2
Art of Affection by Ellen Butler
My rating: 5 of 5 stars
This book was all sorts of AMAZING. I literally can not stop smiling at this story. This book was so full of love, healing, suspense, and it was just an over all feel good book.
I absolutely love Gary, he is this reliable detective with the cutest daughter..I don't know what it is about fictional single man with kids but …SWOOON… Some of the things that Gary says is so freaken cute..
"I'm going to go out on a limb here and tell you that , as my collleague pointed out. I've got it bad for you." He is just so cute.
I love Holly, she is one brave lady, with a heart of gold. There is a part in this book (don't want to give any spoilers) but a main part that I literally just feel hard for her, and loved the how unselfish she was.
I adore Holly and Gary's Neighbor to Friends to Lovers to More story. It was so heartwarming and magical. OMG…and the girls… I just adore Annie and Eva they made this book that much better… Another great book from Ellen Butler.. I can not wait for more. Gosh I love this series so much…
Buy Here —> Link: http://amzn.com/B013KZ27C0
The Vincent Boys Collection by Abbi Glines
My rating: 4 of 5 stars
I really just devoured these two books. They were entertaining and I absolutely love a Abbi Glines book. She definitely knows how to write a good YA/NA book. Each book though they are related to one another are two different stories.
Book 1. The Vincent Boys. I adore Beau, I know he is labelled the bad boy but he is absolutely amazing. I loved watching him and Ash rekindle their Friendship. I loved watching them grow into more and even though they did not get together in the best way. They were meant to be.
Okay so this is where some of you may disagree..Sawyer, I know he was hot and polite.. but he just rubbed me the wrong way. I think he knew Beau liked Ash, I think he knew they had a special bond, and I think he controlled Ash to much and always put her first. I was so upset they way he allowed Ash to be treated it really left a sour taste in my month.
This leads to book two. This book was also a book I could not put down. But I think because I loved Beau and Ash so much.. Sawyer's attitude really got to me.. But I was glad he could move on to Lana.. but Lana also she was really negative to Ash, and all Ash did was try to help her…Kind of made me made too… But everything worked out the way it should. I really enjoyed these to book… Once again Abbi Gline does not ever let me down in the book department.
Buy Here —-> Link: http://amzn.com/B00BOUP2XK
My rating: 5 of 5 stars
This was a great introduction into the beginning of Declan and Alyssa story. They were best friends forever, turn lover. Their story was a typical girl and boy falling in love. But sometimes that love is complicated when you are young and you have goals you want to accomplish.
Their story was sweet, innocent, and at times painful. My heart was nearly ripped out when everything crumbled.
This book was fast-pass. I could not finish this fast enough and start into book 1 Decline. This book is so good, so full of angst. Definitely a must read.
Buy Here —-> Link: http://amzn.com/B0121AKHZY
My rating: 5 of 5 stars
WOW..this book was such a ride. This book is about 4 years after book one ended… Declan and Alyssa are definitely at different places. With a chance meeting will they be able to salvage if anything but a friendship if that.
There are so many things that come into play in this book. Declan, really needs to get his stuff together, he is a drunken fool. I love Declan but I was ready for him to get his SHIT together.. OMG.. Declan has the worst mouth EVER..hahaha… He drops more F bombs. But even though you feel Declan has hit rock bottom. I can see him trying to pull himself together for what Alyssa, for himself…
Alyssa…I am heartbroken for her. I could not fathom what she is going through. She is one strong women and to not take Declan's crap.. High five!!!
I loved watching these two try to reconnect, try to heal and try to put trust back on the tab. However the story does not end with you completely figuring it out… Holy Cliffhanger.. I cannot wait till Dec… This book is really good, I was entertained from page one book one.. This book did not disappoint. Can not wait for the next book.
Pre-Order Here —-> Link: http://amzn.com/B014AS2ARI (Sept 24)
I Wish for You by Camilla Isley
My rating: 5 of 5 stars
This was one of the most heartwarming stories I have ever read. It was a perfect romantic, magical, enduring story. I was fun and it kept me so entertained. I can not express how much I enjoyed this book.
This book is full of so many great things. It has everything you want in a good romantic comedy… And it has that little bit of fantasy mixed in to really give it such a fantastic story. I was so engrossed in this story. This would make a fabulous movie…That I would watch over and over again!!
I absolutely love Ally. She is everything you want in a female lead. She is broken, she is enduring, she is stubborn, she is blind, she is warm, and all around lovely. You will fall in love with her. I love love loved… watching her story unfold. I just loved her and Author.. they were so fun, cute, and I LOL many times.
This book just left me smiling from ear to ear. I am so honored to have read this book. I look forward to more from this author.
Buy Here —> Link: http://amzn.com/B010MCMRQ0
My rating: 4 of 5 stars
This book was raw….Dang it was pure exotica…This was definitely a hot read. If you like Hot and MC books this definitely is your type of book.
Sally and Roman have this instant connection, when Roman leaves for two years it nearly breaks Sally. When he comes back, everything has changed and you will be taken on this wild ride.
I really do adore their relationship, I love Roman and how he really surprised me and stepped up to the plate. Even thought this book was gritty and raw. It was at times heartwarming and such a great love story. There were many parts that made me swoon.
Great read for any Exotica/MC book lovers. I really think you will fall in love with Roman.
Buy Here —->Link: http://amzn.com/B010MJEYY6
My rating: 5 of 5 stars
In Kyra's first book Just One Night #1 we get a sneak peek into Melody, I always wanted to know more about her story. Of course Kyra's writing was amazing and I literally devoured this book. What I didn't expect was for Kyra to give her story so much light. It was heartbreaking, it was breathtaking and it was beautiful.
I personally love stories where the main character is flawed and broken, but yet has this beautiful soul that just needs time and the right people to allow them to heal, and become whole. I can not even fathom what Melody went through and the life she lead, it was painful to read. But watching this beautiful, talented girl rise above it was amazing. I also loved Melody find this love, a love you felt could stand time. It was incredible to watch the Romance unfold.
I loved Brad…I don't know what it is about him.. I mean I do.. but I don't want to ruin this story. He as well is facing his demons, his scars,and he is also flawed. But like I said I LOVE HIM! Some of the things that come out of his mouth…SWOON.
I especially enjoyed the ending. It was so perfect. It was the perfect combination of closer and healing and was my perfect HEA:) So good. This book is definitely a must read.
Buy Here —> Link: http://amzn.com/B00P4349HI
Guiding Lights by Jessica Florence
My rating: 4 of 5 stars
I wish they would let us give half stars.. Cause this book deserves 4.5 stars. I really enjoyed this book. I adored the setting. Loved the Scottish, man bun, and bearded man. Wolfe was just the exact replica of my every fantasy in the way I love my men to look.. But the stuff that came out of this man's month…SWOON…
This story was really heartbreaking, OMG. I almost wanted to shoot (you know who) my self. But I absolutely loved the sweet romance between Wolfe and Nera…there was so much passion, so much undeniable commitment. I just knew no matter what these two had each other's back, despite the circumstance. Believe me this book will take your stomach up and down. But it was totally worth getting to the end…HEA!!!. BTW… I love Lachlan… and I may need more of him..lol
Probably one of the things I loved the most in this book was Nera reading to Wolfe. That has got to be what in my mind made this story so enduring. So good!! Must Read!
Buy Here —-> Link: http://amzn.com/B013P7XGUA
Something Beautiful by Jamie McGuire
My rating: 5 of 5 stars
Okay… That was FANTASTIC… I love American and Shepley's story. I loved their beginning, I love the middle and I loved loved loved the end.
Jamie is one of my go to authors and this book did not disappoint. She took a couple I fell in love with in Beautiful Disaster and killed it on there story.
This book was the perfect amount of insight, heart, and suspense. Totally dig Shep even more. He is such a great guy. I love him. I loved seeing Travis and Abby. I loved seeing all of them once more. I really could read a 1000 books only revolving around them. This book was great. Love it. #MustRead!
Buy Here —> Link: http://amzn.com/B00XB7J2EO
Before We Were Strangers by Renee Carlino
My rating: 5 of 5 stars
I totally understand why everyone is falling in love with this book.. This has got to be one of the most heartwarming second chance love stories ever.. This book was so beautifully written. I am really heartbroken that I have to leave these characters behind. This is one of my TOP READS for this year. Maybe my favorite!!
Matt and Grace meet in College. They literally have the cutest friendship to loves story ever. But you could really tell they loved each other from the beginning, even if they were fighting it.. Some of the stuff they did was so crazy. The memories that Grace and Matt made were so amazing. I felt so many emotions through out this book. This book was so so so good. Even though it took years to get it right. The years and time in between were a really important part of this beautiful story. I love the beginning, the middle and the end.
I absolutely 100 percent am in love with Matt..He is my new book boyfriend. He is super amazing and Renee just wrote him to perfection. She wrote Grace and Matt's into the perfect Soul Mates. She gave these characters such heart and I truly am in love with their story.
Such a fantastic read. One of the BEST!
Buy Here —-> Link: http://amzn.com/B00O65X7MI
Who Do You Love by Jennifer Weiner
My rating: 4 of 5 stars
I really enjoyed this book. I enjoyed the life long love and journey between Andy and Rachel. I think their romance/ relationship was heartwarming. Both their back stories are heartbreaking and I loved how they both over came so much. I loved the journey through time.
This was a great contemporary. My heart dropped when things started not to workout. I heated what Rachel had to find out about the affair. I loved that the two were reunited by chance. I wish there was just a little more of Andy and Rachel story. However over all I really enjoyed this book.
Buy Here —-> http://amzn.com/B00V3L93LC
Until Friday Night by Abbi Glines
My rating: 5 of 5 stars
I really enjoyed this book. I do not read a lot of YA books (and I will not say because I'm to old), but I really loved this one. This book was about two young people who face the worst situations one can face in life.
What I enjoyed most was watching two broken people help heal each other. West – he was a star football player with a secret that no one not even his best friend knew. He was alone in his grieving. Some of his actions stemmed purely from the pain and suffering he was going through. I literally cried ugly tears during his story. It was super heart breaking and I could not hold in the waterworks. However this is where Maggie another broken soul, was such a strong light to West darkness, and it was so beautiful to watch her strength in this story. Their journey is so raw, and so heartbreaking, but at the same time it was so amazing. I loved every minute of it.
I also enjoyed a lot of the secondary characters. Brady, Nash, Gunner, Coralee and Boone… OMG finally a extended family that was amazing. It has been a while since I read a story like that.
There were also a few characters that I wanted to throw my kindle at..If you read this book you will know which ones and completely agree.
One of my most favorite part was seeing these beautiful moments during all the pain… I don't want to spoil anything but it involves the night when West dad laughed and him talking to Maggie. That by far was my favorite part of this book.
Loved this book. One of my favorites this year. #MustRead
Buy Here —-> Link: http://amzn.com/B00TBKUXQQ
Havoc series box set by Autumn Grey
My rating: 5 of 5 stars
This book was so good. Seriously I could not put it down. I am fictionally in LOVE with Remington. "Bloody hell" he is beyond the perfect. He is hot, sexy, talented, and the stuff that comes out of his mouth. SWOON.
This book was was probably one of the most romantic second chance romance. (not second chances with the same people). But with two people that were lost and heartbroken. One chance meeting, literally set this book on fire. I loved every single part of this series. Part 1, Part 2, and Part 3. I was left multiple times asking Who, Why , Where, When and How. But Part 3 rounded it all out and ended just beautifully. Perfect ending. This series is definitely a Must Read. I devoured each book, and it was a thrill ride from page one
I also must emphasis how much I love a strong female lead. Selene she was so amazing, after everything she went through, she came out so much stronger. She is the optimize the word CLASSY. Freaken girl crushing on her. She was hands down fabulous, I think all women will love her character.
This book was so good. This is a #oneclick must. Oh and it was extremely HOT!! The dirty talk between Selene and Remington was mind blowing for sure.
Buy Here —-> Link: http://amzn.com/B00XWU97TK

Torn Hearts by Claire Contreras
My rating: 5 of 5 stars
Seriously could Claire write anything bad… NO!!!! This book was such a great look into Jensen and Mia's story. It makes me so excited for September 10th so I can see what happened. There is more that I need to know. But this was such a great prequel. How does Claire put so much feeling into 45 pages. So good.. So ready for September 10th… Loved this book!
Buy Here —> Link: http://amzn.com/B012D9R9J0

July in Review!
Fighting Shadows by Aly Martinez
My rating: 4 of 5 stars
So I really loved this book..Page boys are one of a kind..I first fell in love with Till…but Flint he has a total Alpha complex which is completely HOT.
I love how he saved Eliza..I was really sad by the out come of that decision. I felt bad that his world turned upside down, and that he pulled away from everyone.
But omg the drama with his mom..what a LOSER.. Can't believe she took Q..but thank goodness for Ash..she was this bright light in that crazy drama. At first I didn't know what to thank of her..but she definitely grew on me..he and Flint were HOT.. Great book great story great read❤️
Fighting Shadows (On The Ropes Book 2)
by Aly Martinez
Link: http://amzn.com/B00ZGSIJ5O
My rating: 5 of 5 stars
This book was simply amazing. I really do not think my review is going to do this fabulous book justice.
The story was about a girl Ryan, who goes off to college to find herself. She has scars left by her absent father that she is trying to heal. She is soul searching, she is answering the question almost everyone ask themselves. "Who am I?" Her Journey is at times very painful, very real, and my heart broke for her over and over again.
I don't want to spoil this book for you. But I spent most of my time trying to decide which way I wanted the story to go for Ryan, but even though her journey was lined with tears, it was also beautiful to watch. Ryan really had a heart of gold, even if it took her a round about place to get there.
I love so many of the characters in this book, I loved how they were not just perfect on paper, but the characters held flaws that made them each unique and beautiful at the same time.
OMG…If I go anymore into this story I will spoil the beautiful journey you will go on in this book. You must read it. This book is that good. #TopFav.. PS..I am so glad I got this in Paperback. I will cherish this book for years to come.
Ryan Revisited
by Sam Davis
Link: http://amzn.com/B00XYWS666
My rating: 4 of 5 stars
I really enjoyed this book. I mean what more do you need than Hot surfer, hot Rock star, and a killer second chance romance.
I think Mona and Linc had some crazy chemistry. You could tell from page one that this couple was special. They were soul mates. Even though it took years and major heartache to get these two to the right place. There was no denying they were meant to be.
I loved loved Mona.. Despite everything she went through I loved how her character was strong, smart and continued to have this special light with in her.
Linc, yes you are sexy and surf / rock god.. but you pissed me off in this book. He could not see what was right in front of him. Some of his demons were just powerful. He never felt good enough, and that was most of his downfall. But I adore him.. I loved watching him battle his demons and fight for what he wanted.
Their story is sweet, crazy, sexy, and at times heartbreaking. But this book is definitely a must read for all you Second Chance book lovers. Or just books were the two main characters have major chemistry. This is definitely a must read.
Outside (Rock Stars, Surf and Second Chances #1)
by Michelle Mankin
Link: http://amzn.com/B00YLPMB8E
My rating: 4 of 5 stars
This book was so back and forth.. But I love drama so this was just up my drama guilty pleasure kind of books.
It almost had a star crossed lovers, a forbidden kind of romance.I loved the flash backs. I enjoyed watching this couples undeniable chemistry to one another. This book definitely made my heart sink more than once..
OMG so much drama.. I loved Phoebe and Jeremy's Toxic love affair.. so much distrust. dear goodness I wanted them to just trust each other… They both were so stubborn. But I absolutely loved them..
OK.. I love Jamie and Lindsey. They have to be one of my favorite secondary characters. Loved them.
This was a great entertaining book…lots and lots of DRAMA..Just like I like it. Great HEA.. What more can you want.
Toxic
by Kim Karr
Link: http://amzn.com/B00OQSF6E2
My rating: 5 of 5 stars
OMG..This book…It was heartbreaking and a simply wonderful book. There is not many times when I read a book that I become completely 100 invested. This book was unbelievable heartbreaking. What Avery has to go through no one should. This is a story I think everyone should read.
I love love love Avery, she is in this dark, lonely, scary , heartbreaking situation. To her there looks like no way out. Even though her life seems hopeless. She is so amazing and strong, I was rooting for her this whole book.
Max..I can not get over how perfect he was.. He literally did everything right, he was the shoulder to lean on, the encouragement she needed and he stuck by when most people would have walked away.
There are a few characters on my SHIT LIST in this book….When you read them let me know what you think. I cause I could not believe A… WTH…But I believe she caught what was coming to her.
This book had my heart racing, I was literally devouring this book just to see what was going to happen. Great book. This is definitely a must read.
Saving Avery
by Angela Snyder
Link: http://amzn.com/B0107DLYEU
The Coffee Girl by Natalie Charles
My rating: 4 of 5 stars
I give this book 4.5 stars.
This book was so fun and cute. I enjoyed every second of this novel. It was just a great, clean, fun – romantic book. This was the perfect "I just read a gut wrenching, heartbreaking, ugly cry book" after book. Loved the easiness of this book and I love the author's writing.
Wren, she is this cute down to earth small town girl. She is smart funny and I adore her. She went to Hollywood full of dreams, when her heart was broken she left her dream to move home. I love love Wren. She is a breath of fresh air, such a great female lead. When she meets Jax, her life will never be the same and neither will his. OMG… Jax is perfect book boyfriend gold. I love him… I love watching these two story unfold. I love discovering the different layers of both of them as individuals and together.
Did I forget to mention how AMAZING the ending is.. HEA!!!!
This is a great contemporary romance.. I definitely can not wait to read more from this author.
The Coffee Girl (The Archer Cove Series Book 1)
by Natalie Charles
Link: http://amzn.com/B00TWLGNOA
Truth in Wildflowers by Kimberly Rose
My rating: 5 of 5 stars
This book was SPECTACULAR.. I do not know how I will get over this book. This is my first book from Kimberly Rose and it will not be my last. Can not wait to read her second book. I know I'm a blogger. But I was snooping on an Authors fan page and she was giving out copies of her book and I won it under my non blogger profile… I am floored by how magical this book was and I don't think my review will even do the justice this book deserves.
I am going to try to give this review with as little of spoilers that I can, because one of the best parts of this book is watching the story unfold.
Kensie, she is this closed off girl, she has sworn off guys for 3 years and the reason for her discussion (which you will find out in the book) is very painful. But, I loved watching her let go, be strong, and find her purpose.
August…..I'm not even going to pretend that he was not 100% amazing. I want an August. He is charming, and funny, and loyal. He is every girls perfect book boyfriend. Every time he called her Pretty Girl, swooned. August like Kensie also has a hurtful past..His is earth shattering. I ugly cried on that part! Just warning you. 🙂
Watching these two "Soulmates" and I will call them that because that is what they are find each other and watch their story grow into this beautiful amazing incredible story was definitely an honor to read.
There are so many great qualities to this story that I could go on and on. But really you need to read this book to experience how AWESOME it is.
Oh and August's Note to Kensie…best part. Besides the end with the Pride and Prejudice reference… That will maybe forever one of my favorite parts of any book.
Great book. This is definitely a must read.
Truth In Wildflowers (Truth Series Book 1)
by Kimberly Rose
Link: http://amzn.com/B00OPE4X14
Perfect Dreams by Marsha Greene
My rating: 4 of 5 stars
This book was Sexy.. OH heck yeah it was HOT!! This book was filled with suspense, romance, hot man, hot…..pretty much everything.
Marsha did a really great job with creating this undeniably chemistry between her main characters. #Exotica #SoHot. I loved watching these two fall head over hills for one another. Andrew and Julia were sizzling up the pages. I could not put this book down. It was a fun suspenseful read. I loved loved loved how fiercely protective Andrew was of Julia, it was refreshing to see a lead male character fight for what he wanted and do what ever her could to keep it.
I loved the way he loved, and I swooned every time he said "babygirl".
Hot man and pet names.
Great quick, suspenseful read.
Perfect Dreams
by Marsha Greene
Link: http://amzn.com/B00XM5N66A
Finding Ever After by Stephanie Hoffman McManus
My rating: 4 of 5 stars
I really really enjoyed this book. From the minute I opened it to the end I could not put it down. I devoured each and every word. I love the writing. It is smooth and some of the scenes will leave you breathless, because they make you feel so much. This book basically broke me. I cried in the beginning. felt so much angst and pain most of the book, and the suspense of what was going to happen with Conner kept me double guessing what was going to happen.
Jaxyn and Ky had an instant connection. But the good girl falling for the wrong guy was definitely a huge brick wall. There relationship was so up and down.. my stomach felt like it was on a roller coaster… but you know I can't help my self I love these types of books.
I also adored many of the secondary characters in the book. They were so heartwarming and I feel in love with most of them. I really don't know how one would read this book with out crying just a little but I love when a book brings out multiple emotions all at one time.
I don't want to give any more spoilers or ruin the story. But this book was really good. It reminded me a lot of Jamie McGuire's writing. Smooth and you could feel the emotions behind the words. I just loved it. Also, I have to point out that this was a great story that did not need (Exotica) to make it better or bring more to it! If you want a book with a little less inappropriateness you need to read it, it is that good.
Finding Ever After (Ever After 1)
by Stephanie Hoffman McManus
Link: http://amzn.com/B00JF57FCC
My rating: 5 of 5 stars
5.. I did not want this book to end stars… OMG.. I am in love with this story. This book was So GOOD… I could not put it down. I loved ever page of this book. It was suspenseful, it was breathtaking, it had the most killer love story. It had it all. It was so sexy.
I always phrase that I hate to spoil books so I will try to give this review as spoil free as possible. THIS BOOK WAS AMAZING! I loved Lauren and Natalie. I loved them from the moment I meet them but questioned everything.
I had a love hate relationship with Simon. God he was the biggest SOB in the beginning… but LADIES!!!! The second part of the book he is so freaken Swoon worthy I may just die. I love him. LOVE LOVE LOVE him.
Their love story is so up and down.. but it is so incredibly addicting to read. I loved a lot of the secondary characters. The bond Lauren forms with Kelly and Odette.. So fun. I love Paul..I kind of want his book now.. HINT HINT.
This book is definitely worth digging into. It was fast past and trilling the whole time. So Good. I really kind of want to read it again.. Like now.. #MustRead
Images
by Miranda Bing
Link: https://amzn.com/B00CRFB25I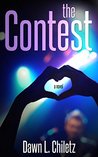 The Contest by Dawn L. Chiletz
My rating: 5 of 5 stars
I give this book 4.5 Stars. This book was so amazing. I enjoyed the writing, loved the comical banter, loved Jake and Madi undeniable chemistry. You could feel the electricity the minute these two were in each other's company. This book was an up and down ride of emotions with these two and I loved every minute of it.
Madi, who can not like Madi she is friendly, smart, sweet, successful and funny. She was probably my favorite part of the book. Her and Kendra were a riot, they had my LOL. It was really funny how most of this I was saying "Go for it."…you will understand when you read it. I loved watching her work through these feelings she had for Jake, I loved watching her experience things for the first time, and I love watching her overall goodness come into play on this book. Seriously the part with the red lingerie and the box of condoms…I may have been my favorite LOL part of any book.
So Jake he was a mixed bag of ups and downs for me. He was so nice, sweet and sexy. His bonus was that he was a successful rock star. I loved how he looked at Madi, I loved how he cared about her, I loved how he just wanted to be with her. But his downfall was his constant need to push her away….and that really just frustrated the hell out of me, I mean just when I thought okay now it will happen…it didn't. But don't give up on Jake, he will surely make you swoon and your heart melt because he is just that amazing of guy..jerk and all..lol
I quite enjoyed watching these two circle around each other, it was quite entertaining 🙂
This book was really, really good. I devoured it so quickly. It had an amazing ending. I can not wait to dive into book 2.
The Contest (The Contest Series Book 1)
by Dawn L. Chiletz
Link: http://amzn.com/B00OEOF6YI
Waiting to Lose by Dawn L. Chiletz
My rating: 5 of 5 stars
This was the perfect conclusion to The Contest Book 1. OMG..This book had my heart pounding. I am so shocked and floored by what happened. This book had a lot more twist and turns than book one. It was a lot more SEXY!! This book left me breathless a lot.
Jake and Madi's relationship in this book is tested big time. Their relationship was hit hard. I was fighting for them the whole time. They are perfect together. Their bond, their love, it was incredible.
You know how Jake was SOB in the first half of the last book…Well ladies he is damn near perfect in this book…Swoon..
This book was so much more than I thought it would be. It was so addicting. I could not stop reading it. There were twist and turns and I loved how it completely answered all my questions and gave me a complete vision of the after life. The book did not leave me questioning. I loved it!! And that ending.. it was AMAZING!
I also loved Ken and navy boy, or whatever ridiculous name she made up for him. They were so funny. I could totally read a book on just them.
This book was awesome. Now I know why people loved it so much. Definitely a must read series!
Waiting to Lose (The Contest Series Book 2)
by Dawn L. Chiletz et al.
Link: http://amzn.com/B00WLCU5L4